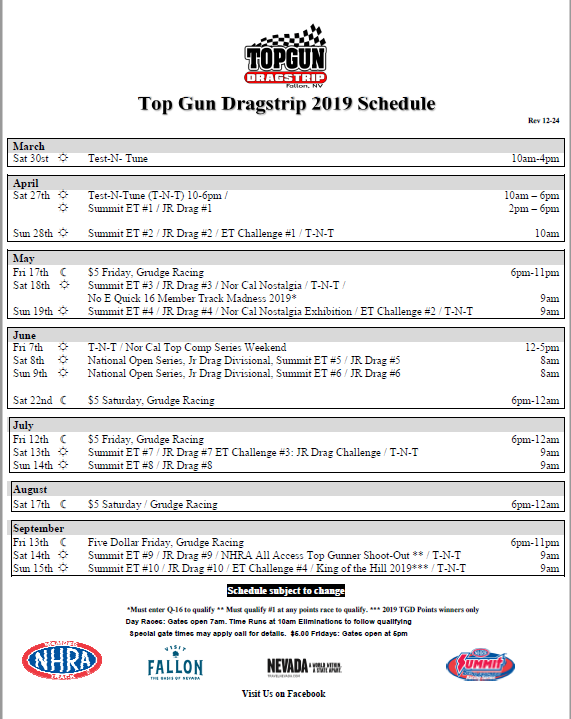 Drag Racing in Fallon began in the early 50's. A group of interested drivers who built drag cars began racing wherever they could find strips of pavement, long enough to accommodate them.
They used areas such as Silver Springs Emergency Air Strip, Fallon's Naval Air Station, and the North-South Runway. The group was known as Hurricams Racing Association. A few short years later, it became apparent that racing was still evident. Cars were starting to drag on highways and country roads. A few businessmen, drivers and the Sheriff's department came together and had some meetings - discussed the possibility of drag racing starting again.
NAS Fallon was contacted regarding the use of a runway. Through their support, drags continued, many cars were built locally and out of town cars were starting to show up.
Interest seemed aplenty, so after a year or so, the group started looking for property to secure and build our own track. With the help of the county and BLM and looking at several locations, the property south of Fallon, on the Schurz Highway, was leased to us on a long range plan.
The Top Gun Dragstrip is located 16 miles south of Fallon on Highway 95, and the phone number is 775-423-0223. http://topgunraceway.com/